Upgrading to QAD's Enterprise Edition (EE)?
PICS has two offerings that can help you in this time of transition.

GLCOA

Our General Ledger Conversion Suite (GLCOA) can convert your current GL Chart of Accounts in your SE database ahead of your upgrade. Why be hindered with an outdated Chart of Accounts?
DocLib AP Automation

The EE Supplier Invoice creation process is much different than SE Voucher creation. Why not automate the Supplier Invoice process and reduce your training and implementation time for AP transactions?
Act now on one or both of these exciting offerings and enjoy a 10% incentive for EE 'upgraders'. Fill out the form below to get started today.
Discover the power of documents that manage themselves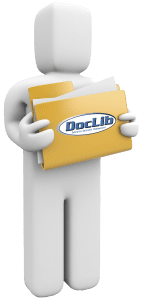 GLCOA:
Using a cross-reference table to map old account data to new account data, the GLCOA will replace your old chart of accounts throughout the database. It can be run multiple times on a subset of accounts, sub-accounts, cost centers or the entire Chart of Accounts. Complete validation occurs so you will have the confidence that your new Chart of Accounts is complete and accurate.
DocLib AP Automation:
Using DocLib, you can eliminate data entry, verify accuracy, and automate the approval of supplier invoices. Supplier Invoices will automatically be created using the approved QAD Financials API with no human interaction required. With DocLib's Workflow module, you can automate invoice payment approval based on your business rules. Invoices with purchase orders can match amounts for instant approval. Invoices that exceed a certain amount or have a discrepancy can be routed to the appropriate personnel for management approval.
"DocLib is being used in many areas of our company including customer service, shipping, accounts receivable, accounts payable, production and billing. I feel it has increased our employees productivity by eliminating time spent searching and filing, and allowing them to focus more on the customers' needs."
– LNK International